When we hear the word Bear, we usually think of the cute teddy bears we see in the stores, but the actual life bears are way bigger and sometimes wilder than we think.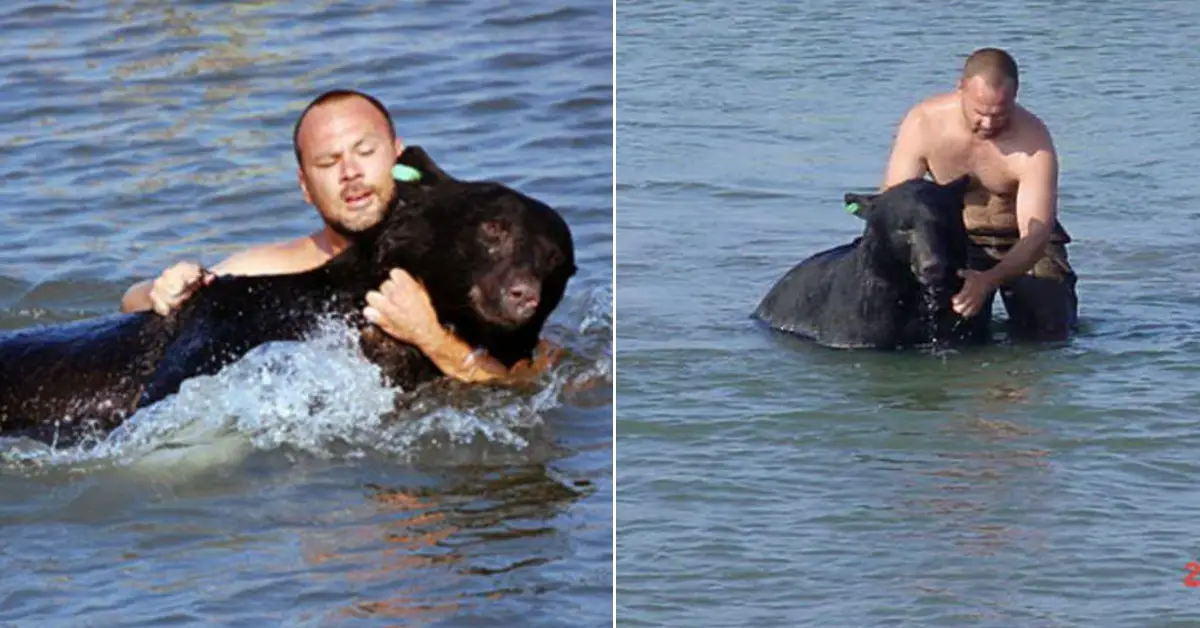 Black bears are considered huge creatures, they weigh around 400-600 pounds, and height up to 6 feet tall.
So meeting this kind of creature is not the favorite thing in anyone's list, but a Florida biologist showed that the love for wild animals can help you pass the fear, since he was the hero that rescued a massive bear from being drowned.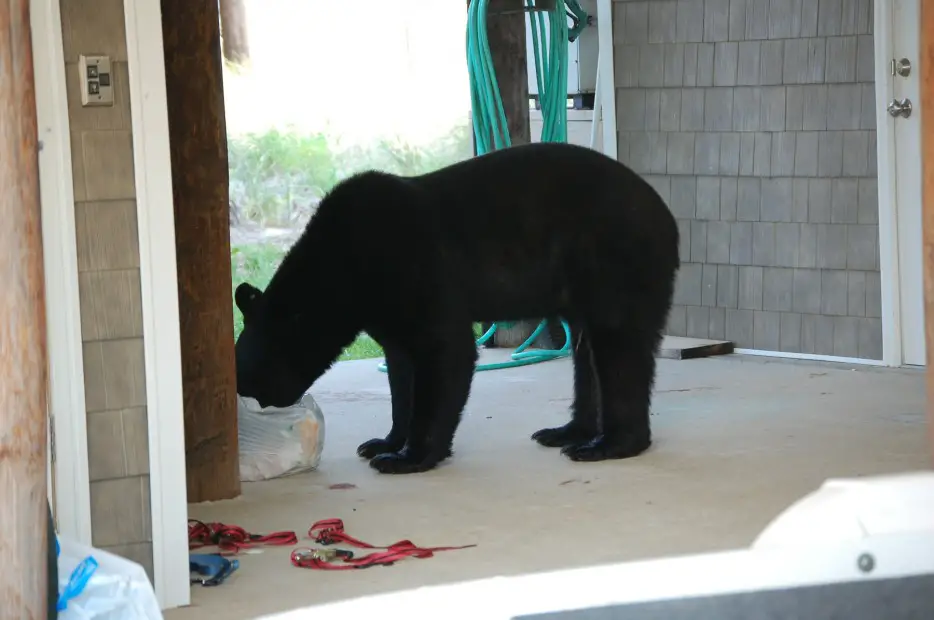 In North America black bears are common, but when they spotted one in Florida we can understand why everyone went into a panic state.
The big bear was driven with his incredible sense of smell and ended up in a residential neighborhood in Alligator Point, Florida, where he started to dig up the garbage, and the scared people immediately alerted the police.
When the wildlife officials came in the area trying to tranquilize the bear so they could capture it and send him back into forest, things took a wrong turn.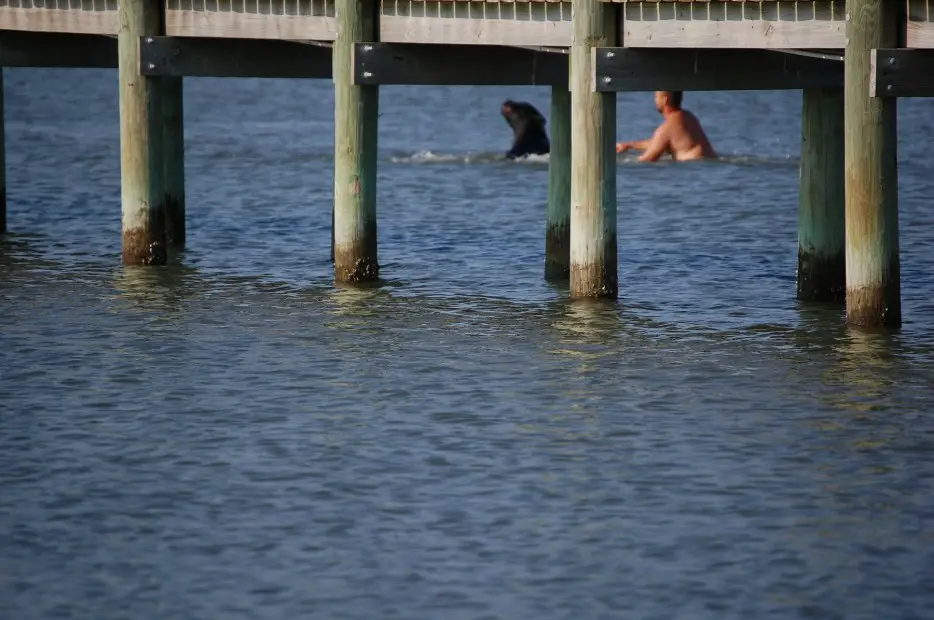 The poor animal went into a panic state when the first tranquilizer dart hit him, so he headed towards the ocean managing to get in the water, this is a terrible and fatal more for a sedated animal.
Luckily for the bear, the biologist with the Wildlife Commission Adam Warwick, didn't just stand and watch the ordeal, but jumped into the water to save the poor animal, and risk his own life.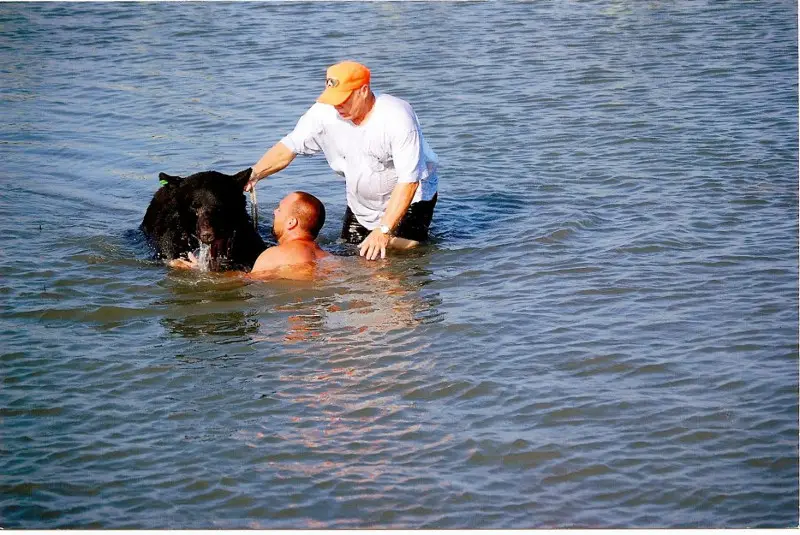 The task was really difficult, but the hero did it and he managed to get the bear out of the water.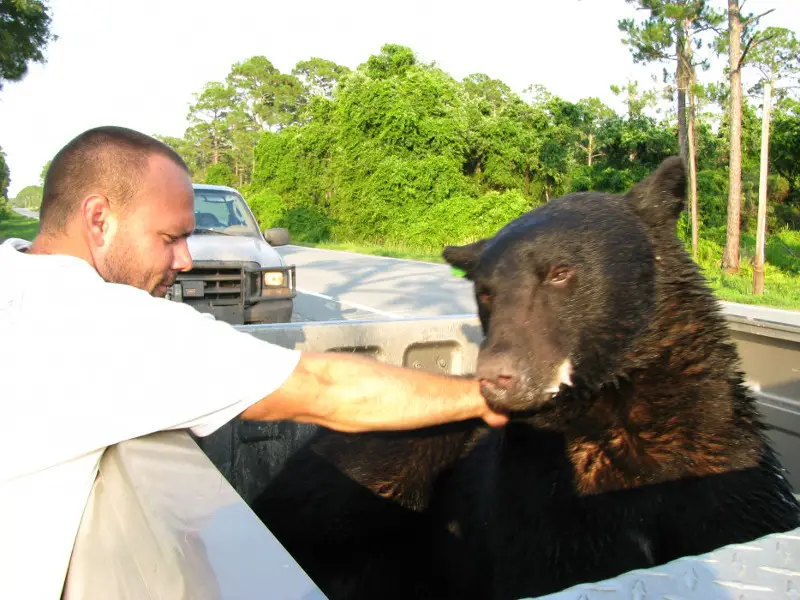 This rescue could have turned into something terrible and life threatening for both of them, the bear got out safe but Adam aftermath was some minor scratches.
And thanks to this hero, the black bear got back to his home into the Osceola National Forest all safe and sound.