Kind people sometimes put their life at risk, in order to save an animal in need.
Rick Swope did something amazing yet dangerous in 1990 while he was visiting the zoo in Detroit, but a big catastrophe was avoided thanks to him.
While visiting the primate's area, the man noticed a battle that had just finished between two males, Jo-Jo the younger male, felt that he was no match and left the scene.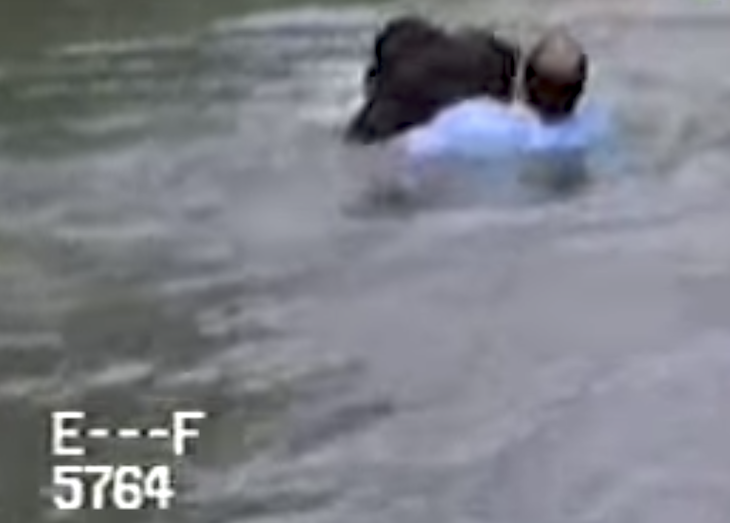 But while getting away, sadly the animal fell into the channel that circled the outside of the enclosure to protect visitors.
The fall was almost lethal to Jo-Jo, and chimps usually can't swim.
"Everybody in the entire place was just standing and watching this monkey drown," Swope told the Deseret News. "When he went down the second time I knew I needed to do something."
Despite being warned by a zookeeper to not go into the monkey's area, the man couldn't bear to just stay and watch, so he scaled a security fence and plunged into the water quickly, and swam toward the animal.
See the dramatic ordeal taking place on the video below.
Source : Youtube / Animal Planet