Whoever abandon little dogs,its categorized a cruel human,like how can someone take those cute fluffy things and just throw them up?
A box was seen on a landfill in Puntzi Lake Landfill in British Columbia, Canada.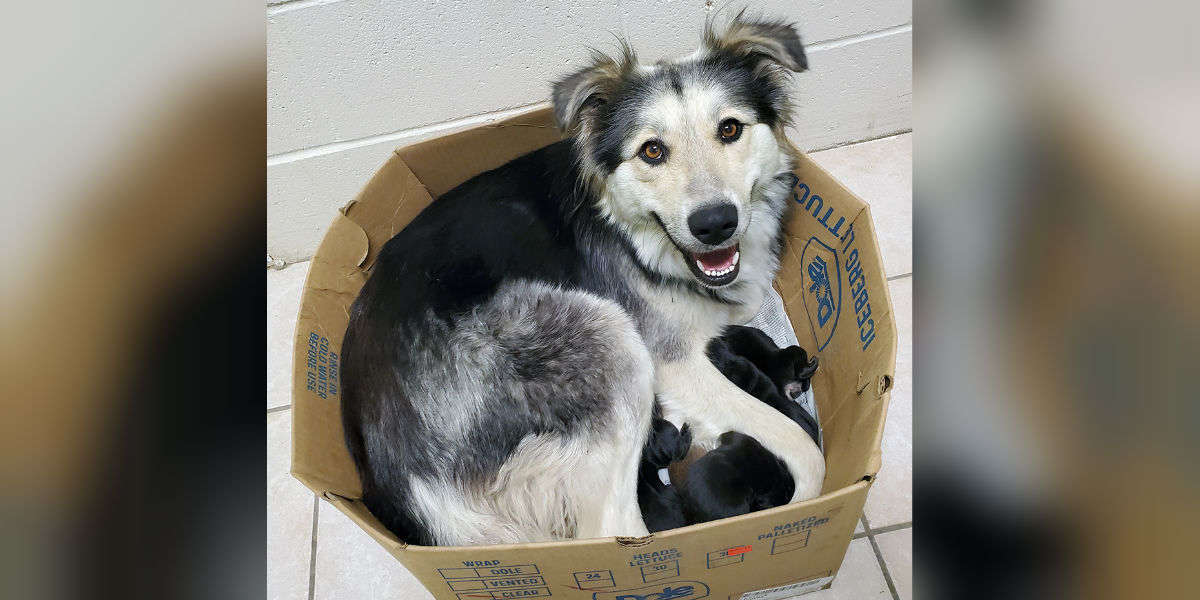 When a passer by noticed the box he approached it to see what was inside when he opened it he surely was surprised,10 eyes looked up at him,a dog mother and 9 puppies were inside.
Some cruel heartless person must have thrown them there,leaving poor creatures without food or water,and into the destiny's hands.
The man who found them immediately took the dog mom and her 9 little puppies to a hospital to check their condition.
The vet that checked them out said they were healthy,and the puppies were so young,only a week old.
The next day dog mother and her puppies were transferred to British Columbia Society for the Prevention of Cruelty to Animals (BC SPCA),the staff there immediately started to search for a foster home for the big family of 10,but unfortunately they couldn't find it,so the mom and her dogs were transferred again at BC SPCA's Quesnel and District branch.
The shelter,renamed the mother dog Casie,she is now taking care of her babies,even after all these incidents with a lot of love and care from staff and volunteers the mother learned to trust humans again and now loved when people gave her hugs.
BS SPCA will keep the little puppies in till they are 7 weeks old,meanwhile authorities are doing everything they can to find the cruel person that left poor family all alone in a box.
"There is help available for pet guardians who are struggling to care for their animals,"Lorie Chortyk, the BC SPCA's general manager of communications said. "They can reach out to a local rescue or the SPCA instead of abandoning them."
Thank god for the man that found the family of 10,because if it wasn't for him who knows what would have happened to those poor animals.