Animals and dogs,even if they are understanding and calm,they tend to get nervous and aggressive on long flights,most probably because they are scared of the planes.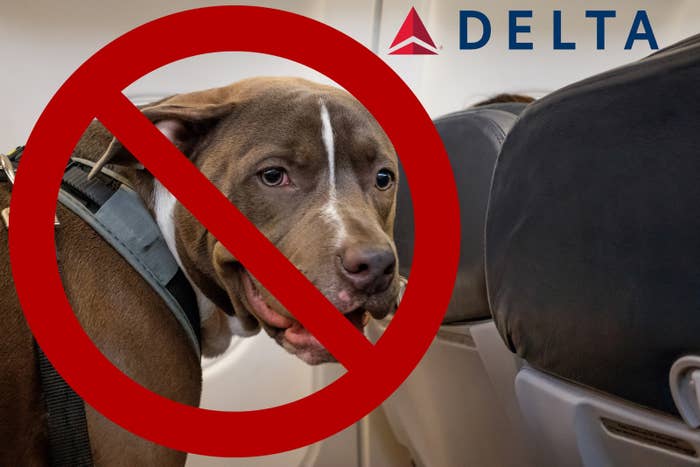 Delta Air Lines,less than a year ago decided to put a ban on emotional support animals on flights that lasts longer than 8 hours.
But the airline has recently announced that they are lifting the ban for support animals,but not for all types of them,as they declare that ''pit bull type'' of dogs who are service or support animals,are still banned from the flights.
Despite the U.S Department of Transportation,saying this policy is not allowed.
Delta took the decision for pit bull breed animals,after a passengers emotional support dog,a pit bull,bit two of the airlines employees.
According to Allison Ausband, Delta's Senior Vice President of In-Flight Service, more than 40 incidents of aggressive animals happened a Delta aircraft in 2018 alone.
"We will never compromise on safety, and we will do what is right for the health and safety of our customers and employees," John Laughter, Delta's Senior Vice President, said in a written statement. "We continue to work with the DOT to find solutions that support the rights of customers who have legitimate needs to travel with trained animals."
The released statement of the DOT,explains that agreeing to the guidance is not ''legally binding'' its ''voluntary'',and because of this Delta Air Line will continue the ban policy for the Pit Bull breed dogs.
We feel deeply sorry for our Pit Bull friends.