Teaching kids to be nice and kind towards animals is the bare minimum we can do in this cruel world.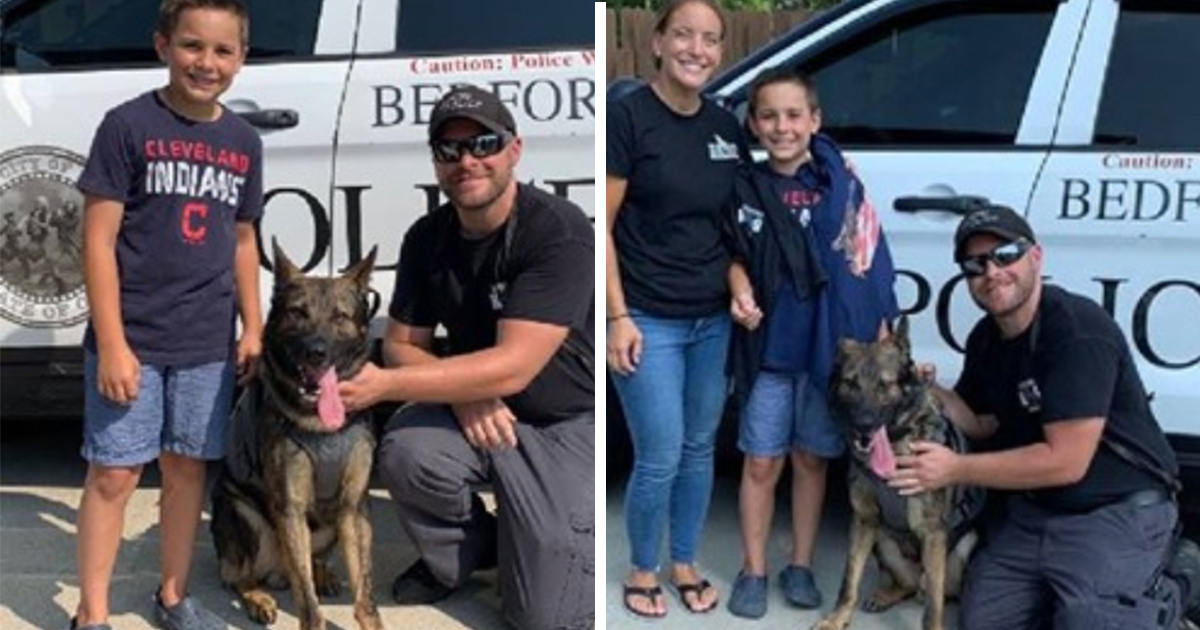 Luckily around the world we have plenty of animal lovers that work constantly to help animals and make their life better.
A 10 year old boy named Brady Snakovsky, from Strongsville, Ohio, is one animal lover and hero.
He learned that police dogs aren't automatically issued with bulletproof vests like their handlers are two years ago and he just didn't agree with that.
As reports say while the little boy was watching an episode of Live PD with his mom, Leah Tornabene, he was drawn to the fact how police K-9s sometimes have to go into dangerous situations without the same level of protection as their handlers.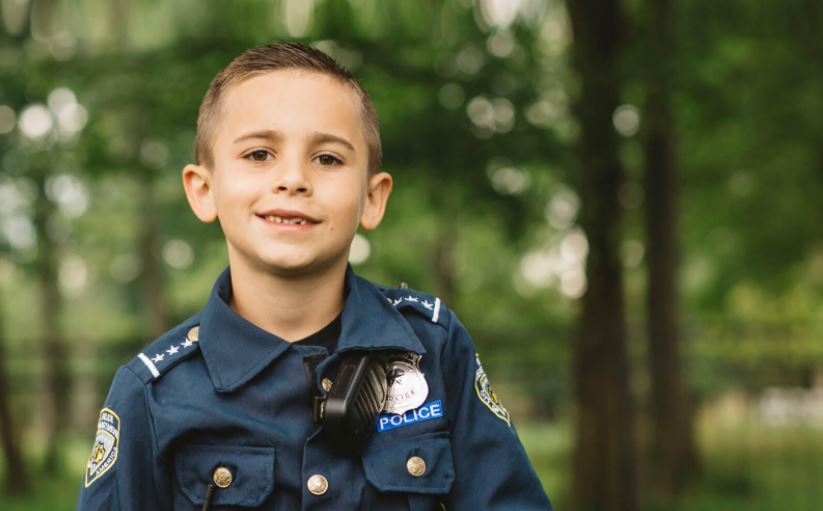 For him this was unacceptable and he came with the decision to do something about it.
The little boy established a GoFundMe page in a bid to receive donations that would allow him to buy more vests for the brave canines serving in the police force.
By February 2018 Brady had enough money and bought the first four vests for the Ohio State Troopers.
From there on, the only way was up.
The little boy took the job seriously he wrote to his local congressman asking him help to spread the word and more people will understand his mission.
Not long after Brady's K9 Fund was created, a nonprofit organisation set up to raise money to supply bulletproof vests to military and police dogs.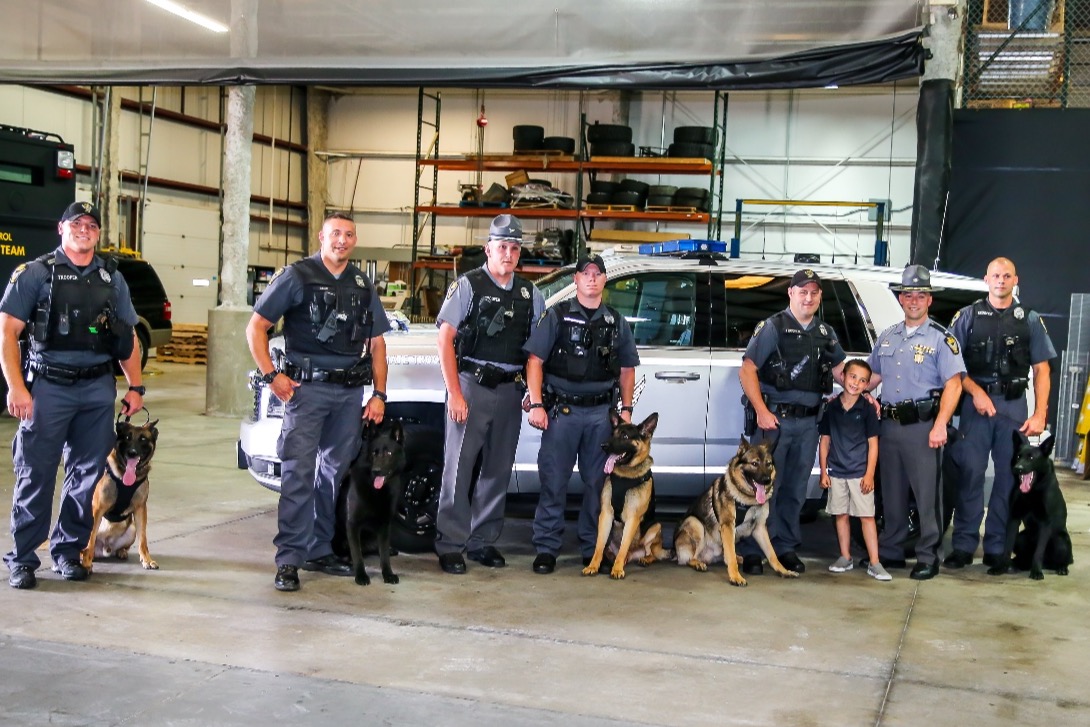 In the present day Brady's K9 Fund has supplied 257 dogs with protective vests, raising an incredible $315,000 total.
Leah Brady's mom said for CNN: "We were watching the show together and I didn't even notice that the dog wasn't wearing a vest. I was quite surprised that a child at age eight could recognise that there was an issue there, and that he could find a solution to fix that problem. It made me very proud to see him doing this."
What's more amazing is that the little boy has expressed his intentions to become a police officer like his stepfather when he grows up, so that he can keep other people safe.
This hero already has suppressed any expectation that could be put on an 8 year old.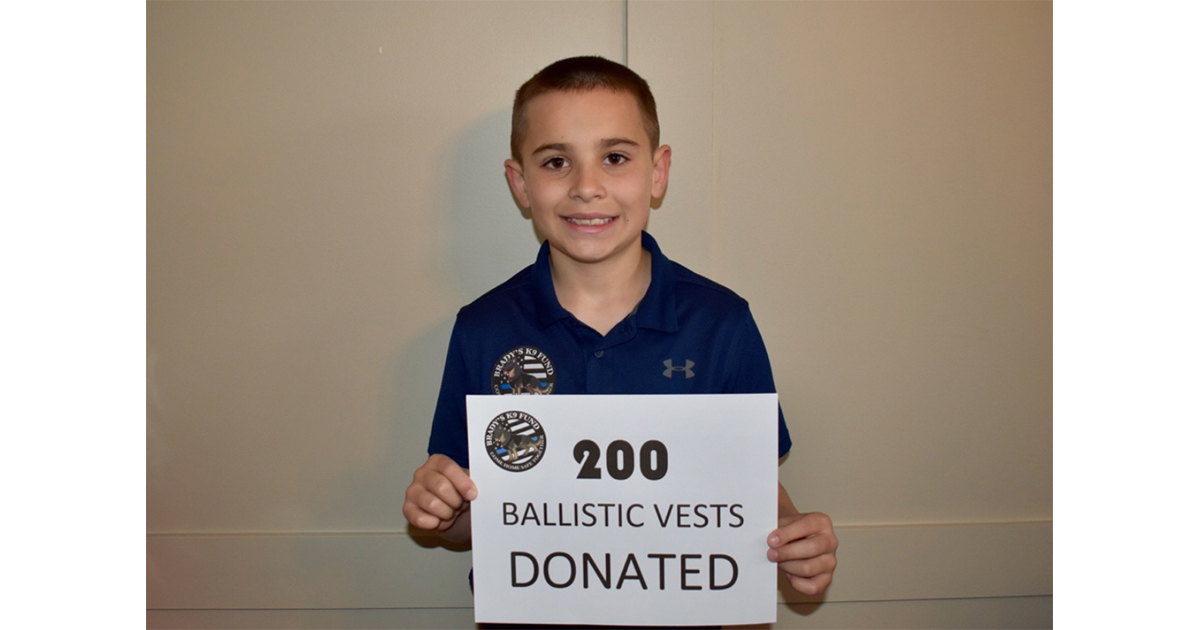 "I like seeing the smile on the handler's face," he said.
Thank you lil pal you are a true miracle.